36ZERO Vision is finalist for "Best Assembly Idea"
---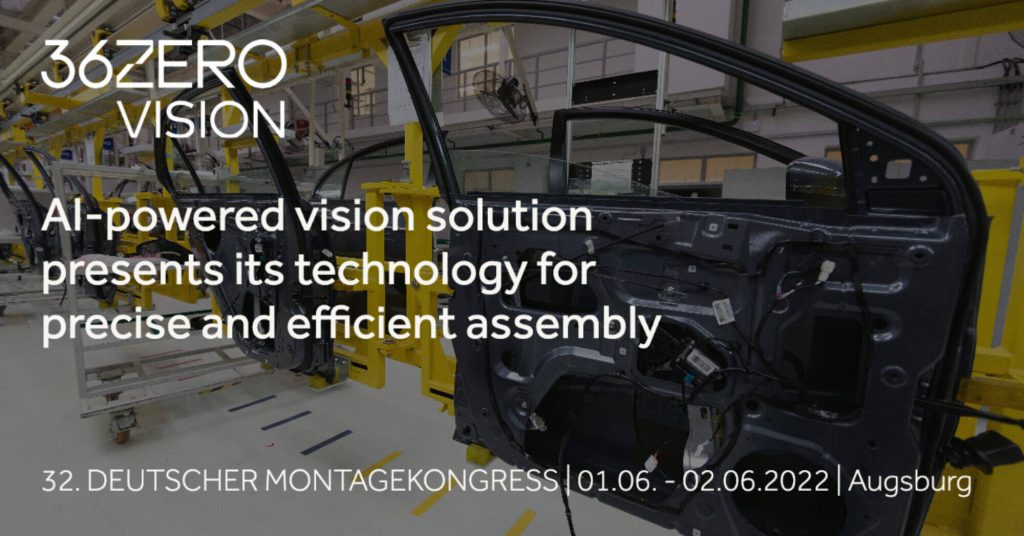 "Acting instead of reacting – Resilient assembly in uncertain times"
This is the motto of the 32nd German Assembly Congress.
Because regardless of the industry, probably the biggest challenge for companies at the moment is having to react to numerous uncertainties instead of being able to plan realistically.
Unstable supply chains, record material and energy prices, climate change, a shortage of skilled workers: these are the conditions that companies are currently having to deal with. Main topic will be process stability through digitalisation, intelligent data usage and automation.
Also, for the 11th time, Süddeutscher Verlag Veranstaltungen GmbH is awarding the prize for the "Best Assembly Idea", which honors particularly clever ideas from the field:
36ZERO Vision and its AI-software for quality assurance is one of the finalists. Co-Founder Florian Ziesche will present the solution to the audience and talk about automating, digitalising und standardising quality management in production.
Throughout the congress, 36ZERO Vision will be present as an exhibitor and showcase the power of AI.
We are looking forward to interesting speeches and discussion this week.
More information here: https://bit.ly/3wZuWpJ