In 2021 we built our team, close partnership and develop our product
---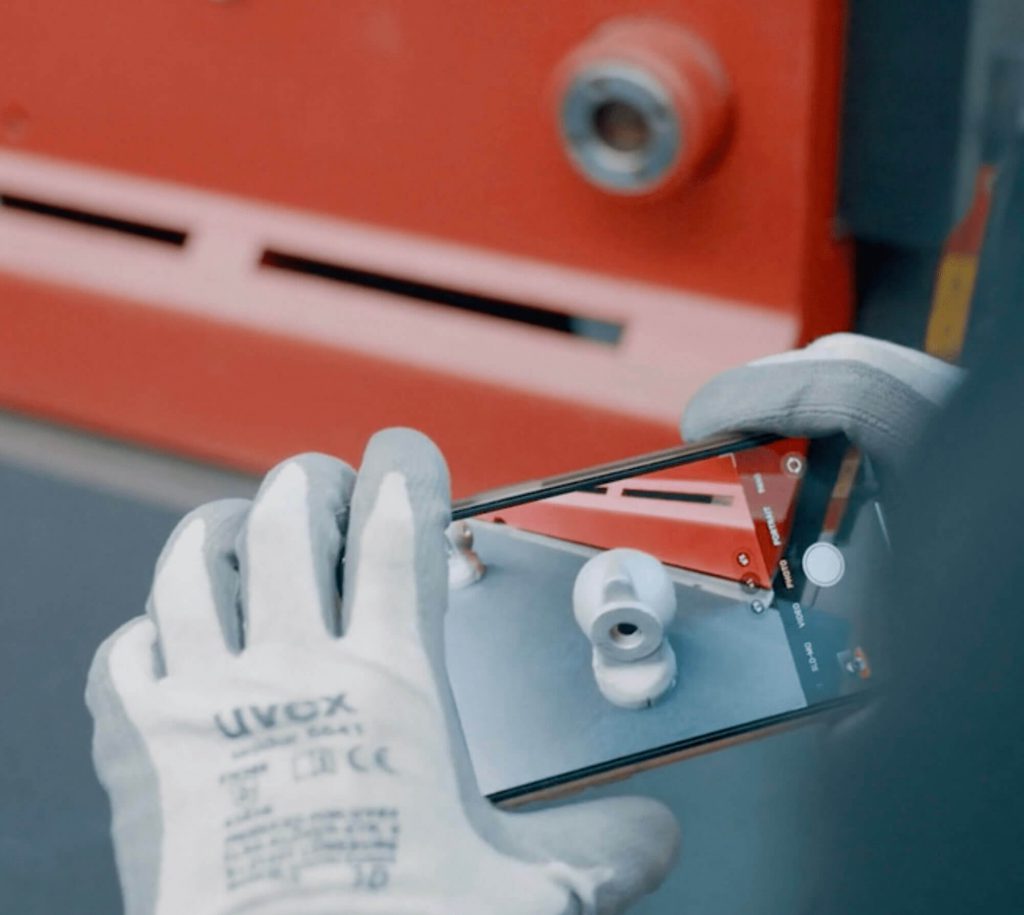 It was a productive year for our company. We have gained new customers and partners and have built a strong team. We have further developed the functionality of our product and redefined our value proposition. In this article, we would like to take a look back at 2021 and look forward to the next year.
What we achieved
First and the most important achievement of the year is building our strong international team. We gained professionals in operations, product development, finance and customer support. Our team members came with experience in major manufacturing companies, bringing valuable knowledge of production processes and clear understanding of customers' needs.
Together, our team defined the course for future product definition and customer approach. We identified the areas where we are strong at the moment and created an offer of three applications for our customers. Quality automation allows part tracking and prepares data for production analysis. Fault inspection is an easy-to-use application for identification of scratches, blowholes, color irregularities and other defects on produced parts. Conformity of Production offers automated verification of compliance with relevant regulations. With these applications we are able to solve most significant quality problems in manufacturing plants.
With our redefined product proposition, we gained major car and industrial automation manufacturers in Germany as customers. Furthermore, we started six projects in Germany and Spain. We are thankful for the trust and support that our customers invest in the projects.
FotoNow participated in three accelerator programs: TechFounders in Germany, Alchemist Accelerator in the United States and Industry 4.0 Accelerator by DeepTech Alliance in Denmark. These programs helped us define our value proposition and create a strong plan for growth. Due to the programs, we have professors and successful entrepreneurs as advisors.
Accelerator programs connected us with many investors. We were in contact with them for the first half of 2021. We finally found people who shared our vision and saw a big potential in our product. In August we closed seed funding with Join Capital and angel investors.
We allocated the funds in team formation and research & development. The technical team improved industrial character recognition function, corrected the model to avoid false positives and made the training process easier.
We gained two strong partners for consultancy and industry 4.0 applications. Hucon AG specializes in industrial integration and Audimus is an expert in AI consultancy. Together with our partners, we approach major manufacturing companies in Germany and offer them an end-to-end solution for quality automation.
What is coming
For the coming year, we are working on the multiple object recognition with one camera and one more application offer for assembly lines. For the next year, we plan to open several showrooms that will be used to demonstrate FotoNow in action on real use cases.
What you can expect from our showrooms:
– Overview and testing of different FotoNow products: Quality Automation, Fault Inspection and OCV/OCR
– Testing of our Software on a real use case. To ensure ideal conditions for functionality evaluation, our team can make a test on your own parts.
– Demonstration of a model training process. We will show you what are the steps to make our software ready for deployment to your use case.
Major changes are expecting our company in 2022. We are in the rebranding process. Last year we defined our proposition and product offering. Now we are planning our appearance for clear communication of our positioning, goals and values.