No defect ever
leaving the
factory again
Cutting-edge technology and agility of usage meet to improve and automate quality control and ensure production reliability independently, quickly, and without any coding knowledge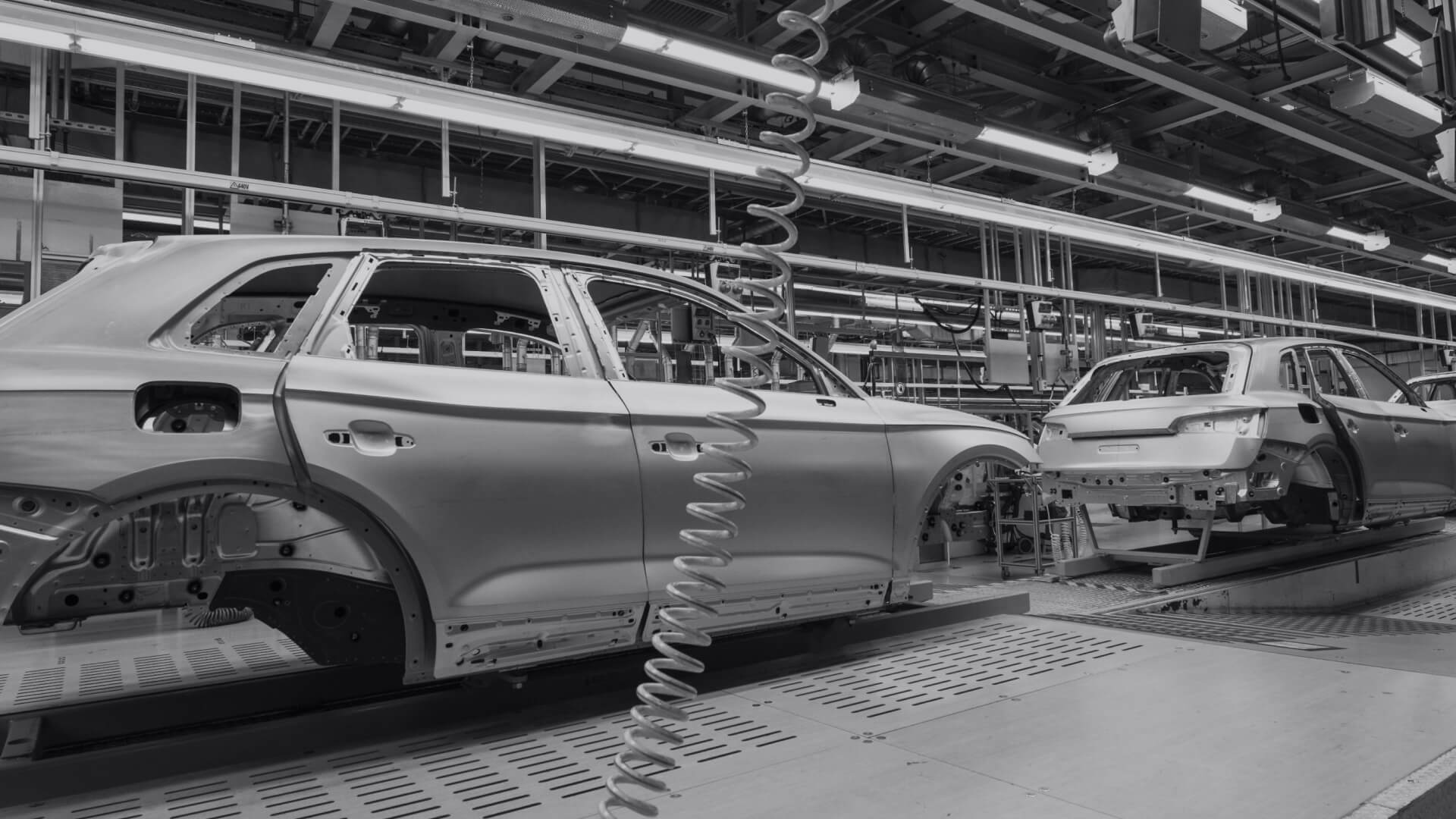 Impact that's felt from the first day of implementation
36ZERO Vision enables manufacturers to radically improve quality control from day one.
Artificial
intelligence 

for tangible results
Powered by artificial intelligence and deep learning, our solution offers unparalleled efficiency and consistency.

36ZERO Vision's algorithm can be trained with just a few pictures, drastically reducing the number of errors leaving your factory.

With image analysis on a pixel level, our technology can be customized for any use-case, ensuring that you achieve unprecedented levels of quality control.
Less trouble 

for less errors
Software beats hardware any day
of the week.

We're obsessed with user-needs and making the latest technology, computer vision and AI, accessible to our customers.

With our solution, you'll gain an almost unfair advantage by achieving better results with fewer resources.

Our platform enables anyone in your team to perform quality inspection at the highest level, saving time and increasing value for your customers
Consistency in 

ever-changing 

environments
Say goodbye to hardware-based solutions and hello to agile quality control with our software-based technology.

Our intuitive and code-less training platform, combined with AI learns quickly and adapts to changing factory conditions.

36ZERO Vision allows any factory to achieve unprecedented accuracy with a smaller hardware investment, even working with technology as simple as smartphones.
---
Agile. Intelligent.
Measurably superior.
Our AI software solution delivers better results with fewer resources. It can be set up in just a few clicks and enables all employees in your company to carry out visual quality controls at the highest level.
Do you still see
or already have
a vision?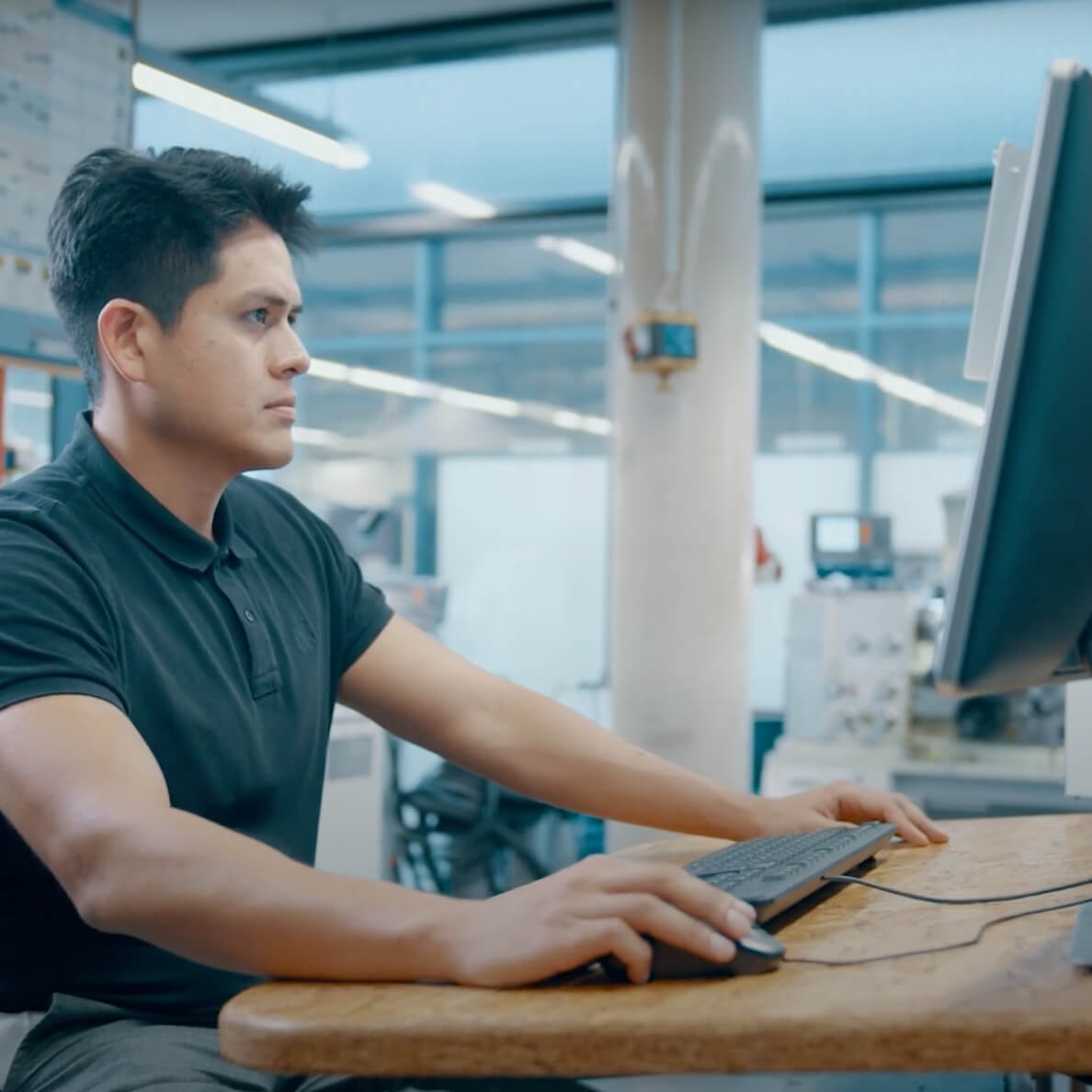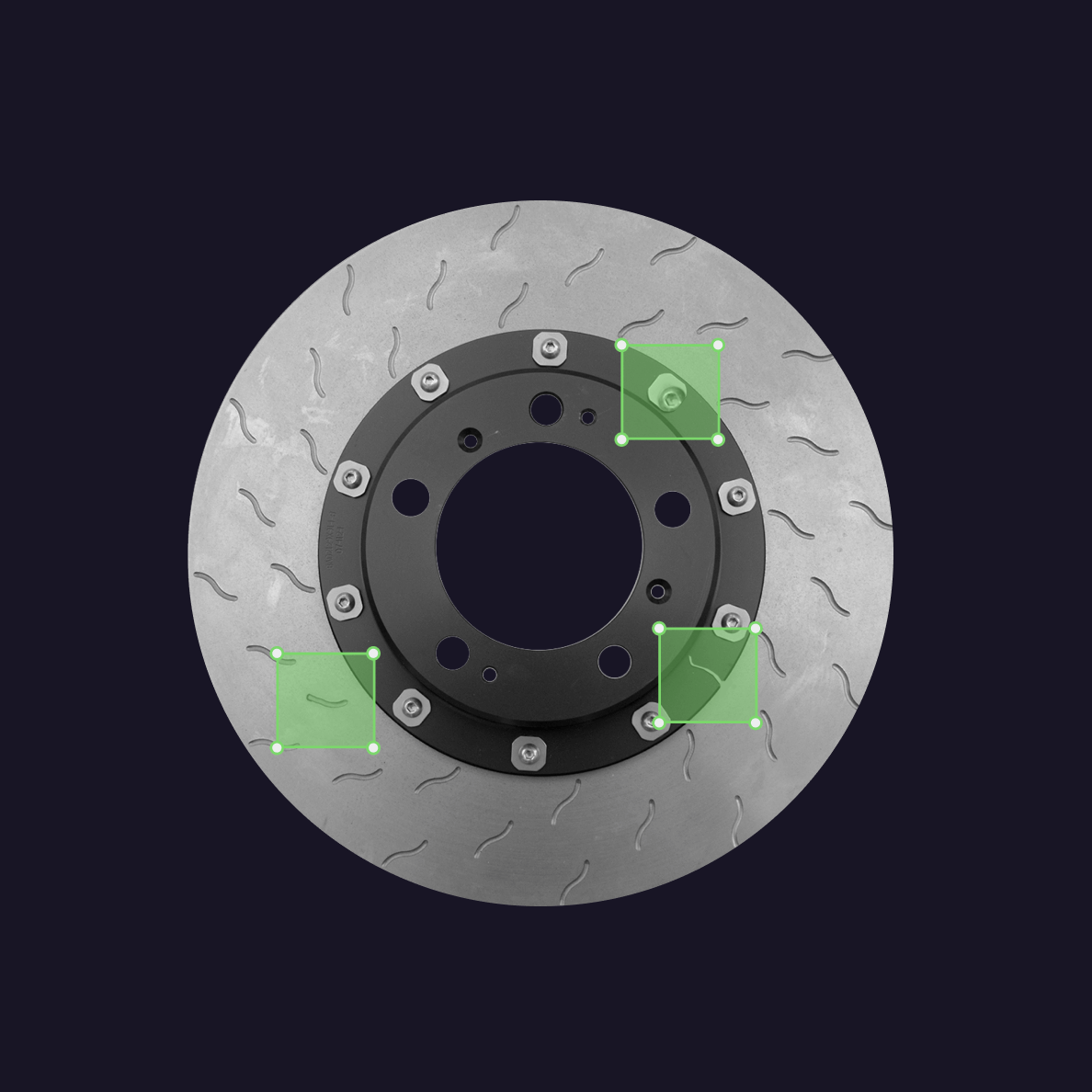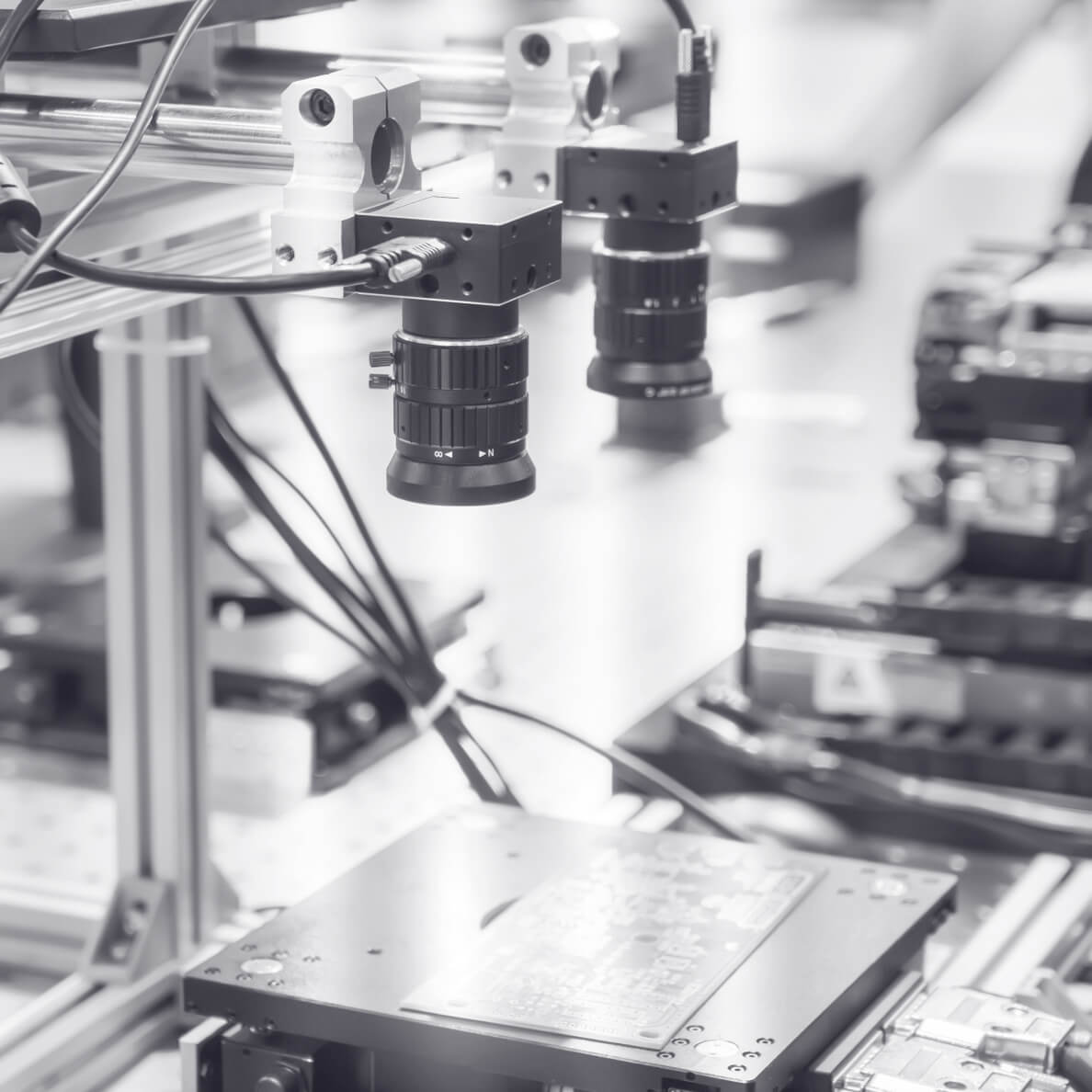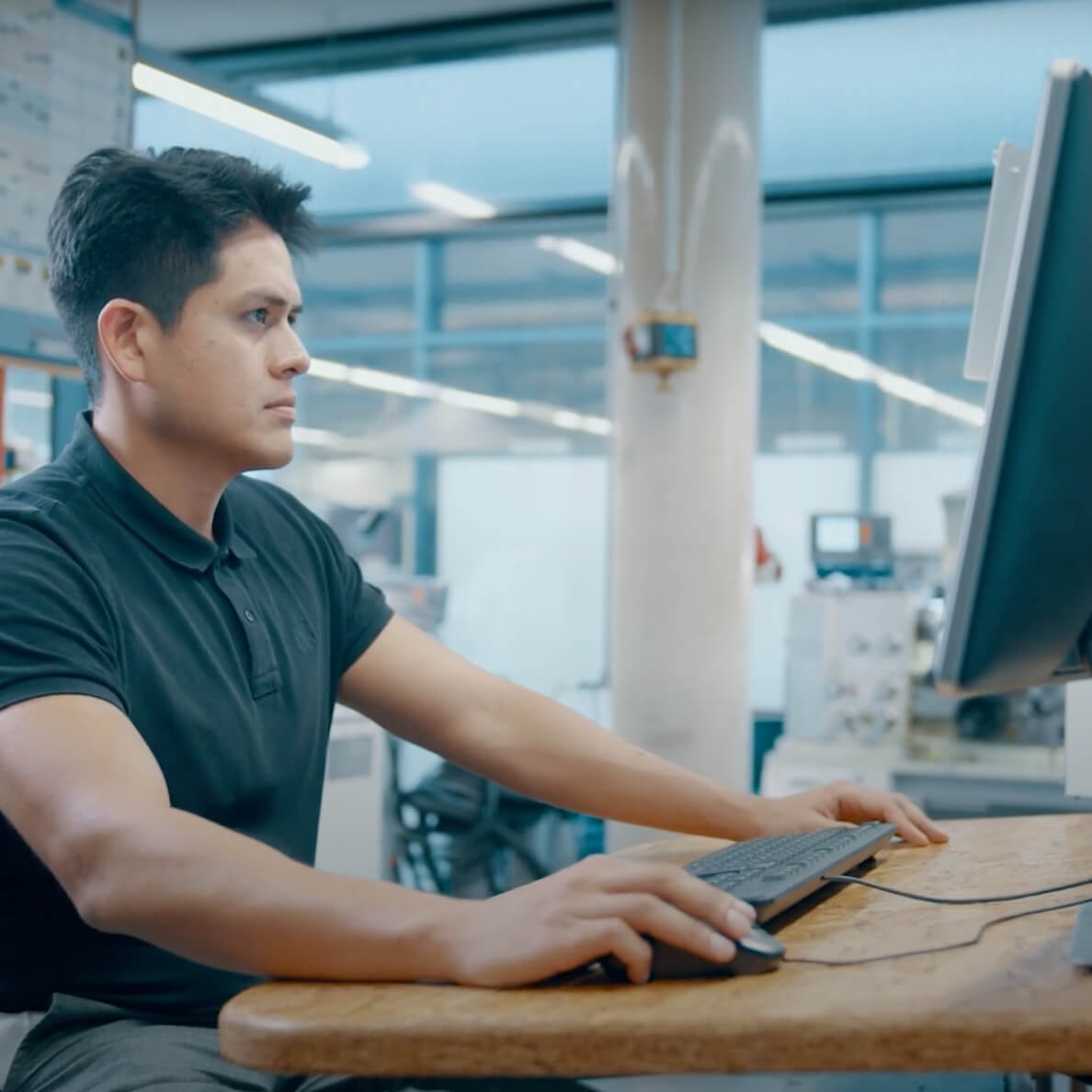 01
Intelligent visual inspection
This module ensures traceability and transparency throughout the manufacturing plant. It allows access to the images of all produced parts sorted by plant, date, and time.
HOW IT WORKS?
Smart detection with AI of the relevant part
Automated image acquisition without additional hardware
Metadata gets added (e.g. reading of text, adding of time, product type, production line)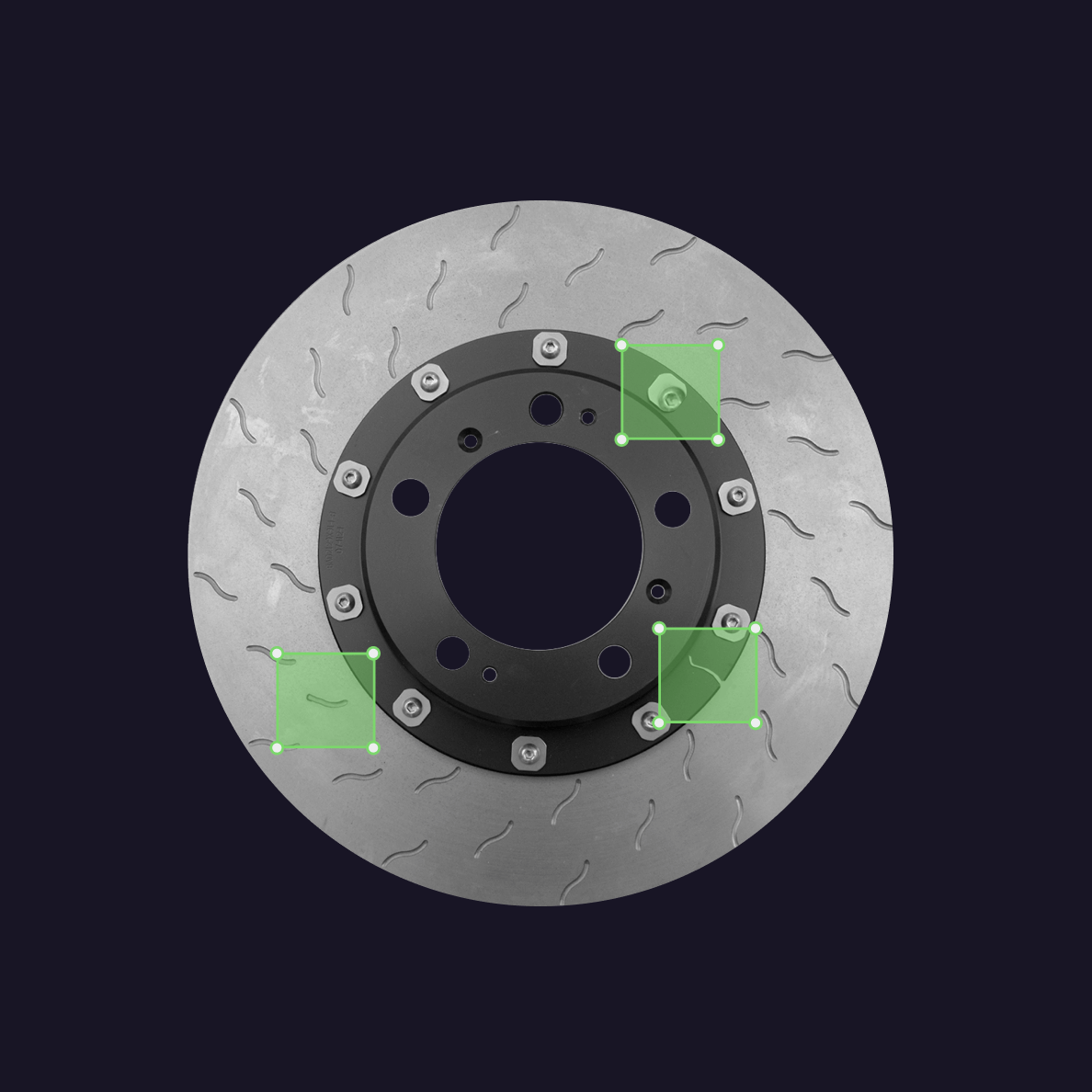 02
Fault inspection
This module helps us to carry out multiple inspections with one camera, take into account different requirements for the different areas or components and ensures a flexible, fast and smooth inspection.
HOW IT WORKS?
Detection of the relevant part 
Multiple parts can be detected with one camera
Each part can be inspected with the same or different algorithms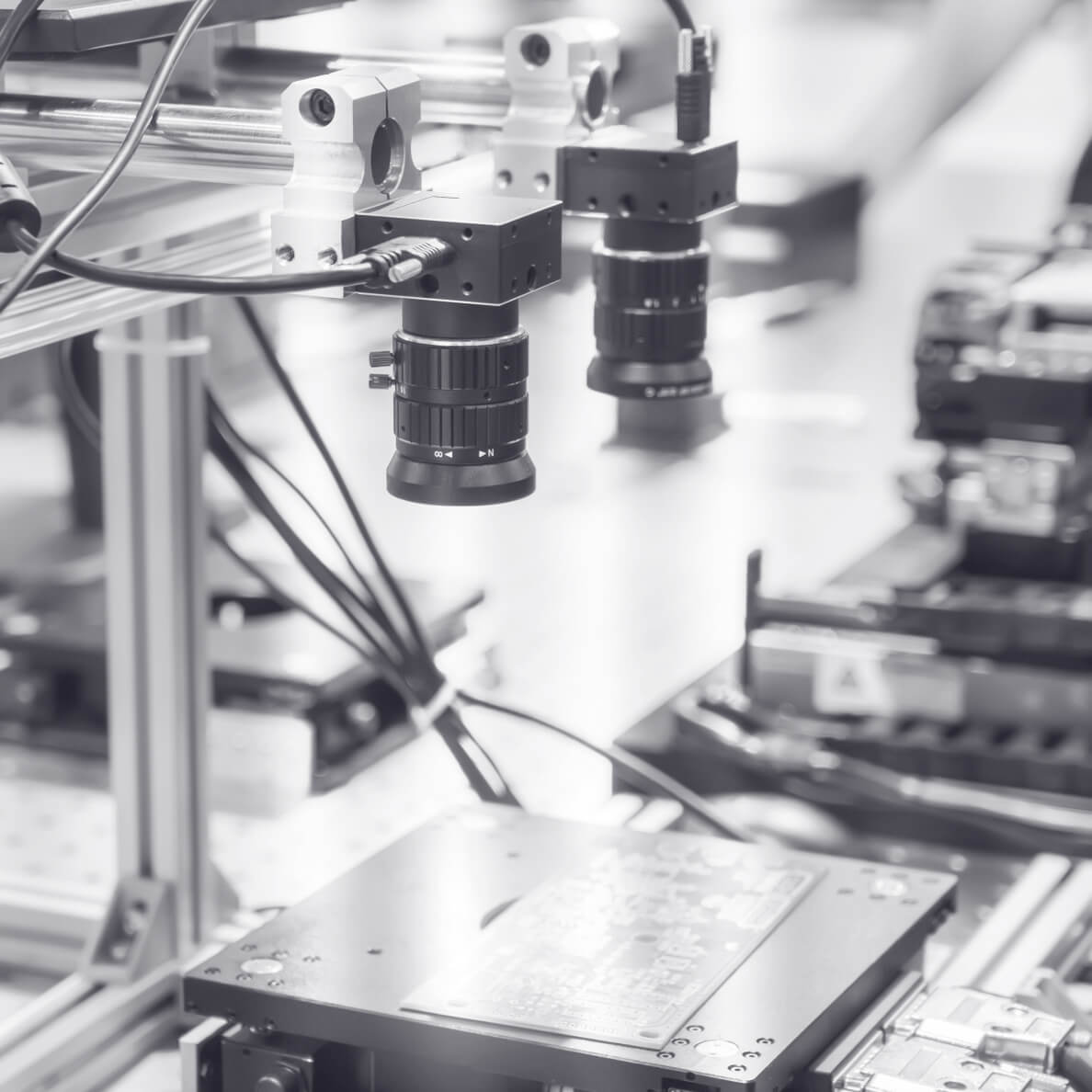 03
Execution of the algorithm
This module enables the detection of visual imperfections on surfaces such as scratches, dents, cracks, color irregularities or blowholes. It checks the component for anomalies or the assembly for missing parts and incorrect configurations.
HOW IT WORKS?
The algorithm is used for the relevant part 
Output: OK/ NOK of the fault type, anomalies or missing part
Real-time notification to all relevant interfaces
Radical optimization for the
best possible quality
With constantly changing requirements and increasing complexity, manufacturers must act and implement automated solutions to remain competitive. 36ZERO Vision reduces the costs of recalls, rework, and labor costs with fewer resources. At the same time, we improve the quality and reliability of production through easily accessible quality control. Our solutions are continuously developed and expanded with efficient functions.
Retroactive inspection
With 36ZERO Vision it is possible to examine all recorded images retrospectively. This significantly reduces the risk of errors and the costs of processing recalls.
Continuous Improvement
36ZERO Vision enables continuous improvement of the algorithms. Through the cooperation of employees and our AI, we achieve the best possible results for conducting an objective inspection, especially in borderline cases.
CAD Setup (Beta)
In addition to production images from the installed cameras, CAD files can also be used to teach the algorithms. This significantly reduces the time it takes to take pictures, the effort required to mark errors and the downtime required to set up the line.
Adding metadata
Product-related data such as serial number or product model can be read out automatically.
This information is then automatically added as metadata to each image, enabling traceability throughout the production process.
GDPR Compliance
Ensure data protection: Faces and other body parts are blurred before saving. This means that 36ZERO Vision can also be used without security zones in areas with employees.This information is then automatically added as metadata to each image, enabling traceability throughout the production process.and stored.
Integration with other systems
Integrate 36ZERO Vision in no-time thanks to advanced quality management systems. For example, our integration process enables defective parts to be sorted out by a robot.
Experience a new era
of quality inspection
in an era of ever-changing demands and increasing complexities, where manual quality control is prone to errors, where automated solutions are often rigid, hardware-based and slow to adapt or implement – 36ZERO Vision is the agile and cost-efficient solution.
Frequently
Asked Questions
Find the answers to the common questions about 36ZERO Vision solution
36ZERO Vision is hardware-independent. What does it mean?
36ZERO Vision is a software-based solution that requires product images for quality inspections. Being hardware-independent, 36ZERO Vision can process images taken with any camera device, like smartphone, industrial camera or reflex camera.
Which additional hardware besides a camera device must I have?
Generally, 36ZERO Vision solution is optimized to work with basic hardware set: camera device and the camera holder. If, based on your use case, additional hardware is required, our team assists you with the selection and installation.
Can I configure the application myself?
Our team prepares the ready-to-use app configuration for you based on your use case. After the implementation, no input from the customer side is needed to maintain the configuration.
Can I use other camera devices like endoscopes, x-ray, etc.?
Yes, you can use any device providing the pictures you want to be analyzed.